Aluminum trim coil colors have so many types, such as black, blue, green, purple, red, green, gray, white and so on. In accordance with brightness there are high gloss, common gloss and dull gloss.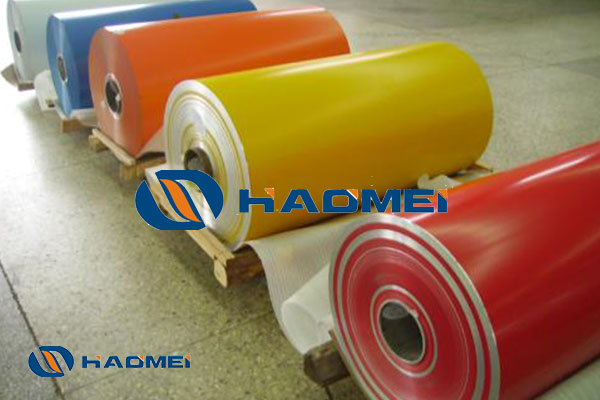 As a matter of fact, there is an international color board containing all colors for the aluminum trim coil and other metals. If you are familiar with this board, you can just name the number of your desired color and your supplier will handle everything for you. If not, you can send picture of the color to them, or ask them for color panels and pick out your favorite one. Theoretically any color on the color board can be painted onto the aluminum trim coil, though some irregular ones might go through more check steps.
The function of aluminum trim coil colors lies not only in its decorative effect but also in its protective effect. The original purpose of people who invented the aluminium trim coil was to make it more attractive and pretty, offering more creative space for designers of various end products. An even more important function of the colors, however, is to serve as a protective service. The colors are usually paints of pe or pvdf, two most popular resin paints for metal trim coils. These paints are resistant to natural weather conditions like sunshine, wind, rain, snow, frost and extreme temperatures, which substantially extend the coil's service life.

Reprinted from https://www.aluminum-coil.net/aluminum-trim-coil-colors-types-and-functions.html