Aluminum Trim coil, featured by smooth surface, rich color, excellent impact resistance, convenient cleaning property, long-standing solidness and easy application, is more and more widely applied to domestic interior decoration in recent years.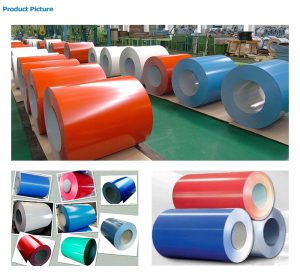 There are two kinds of aluminum trim coil: double-faced and single-faced. Double-faced aluminum trim coil has anti-corrosive alloy covers of high strength performance on both sides, the front side color coated and the other side without coating. While single-faced type has only a alloy board as the front side. It's less stronger and cheaper. Aluminum trim coil of good quality is usually processed by imported hot-pressing&spraying coating technology, which produces products with coating layer of uniform color and strong adhesive force.
While applied to domestic interior decoration, aluminum trim coil is normally as radiator cover or separation board for kitchens, dining rooms, bath rooms and other spaces. In the construction procedures workers should pay attention to several aspects. First, the base board should be flat and dry. The best base board are multiple boards and core-boards which will not deform or crack with the passage of time. Second, in the stickup part adhesive agent should be spread evenly, and aluminum trim coil should not be stuck onto the base board until the adhesive agent doesn't not feel sticky any more. After stickup workers should knock the boards with hammers to avoid possible failure of sticking. Third, the coil should be cut into a certain number of pieces as the design requires. The direct application of large pieces or overall piece may lead to failure in sticking. Fourth, glass cement should be applied between pieces of aluminum trim coils. The cement must be spread evenly and fully. After the cement becomes dry the workers should clean remains on the surface so that the shape of cement lines will be uniform.