3xxx aluminum coil sheet, also referred to as aluminum manganese alloy, belongs to one of the most widely applied family — anti-rust aluminum coil sheet. It's of higher strength than industrial pure aluminum alloy. Although its properties can not be strengthened by heat treatment, it performs excellent plasticity after cold treatment and O state. Owing to its satisfying corrosion resistance and welding property, this aluminum coil sheet is applicable in industries like building decoration, electronic products and automobiles.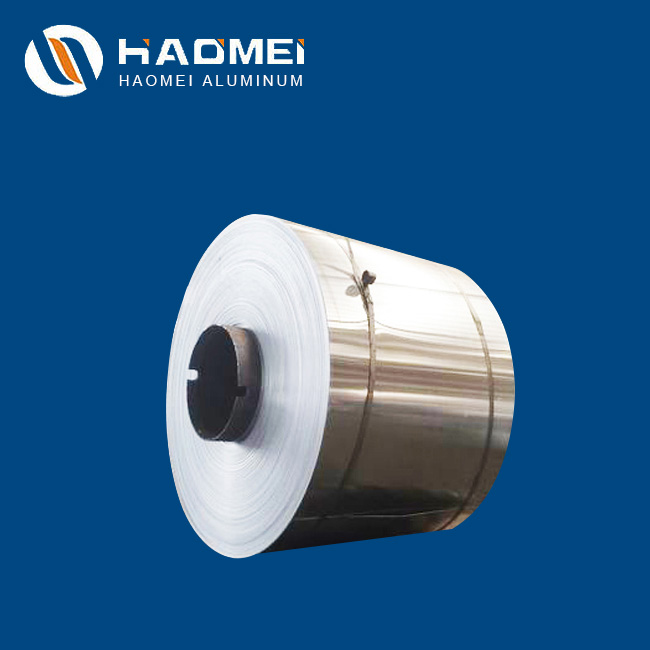 The most widely used alloys include 3003, 3004, 3005, 3104 and 3105, among which 3003 covers the largest market share. 3003 is easy to form, stamp, weld and finish. It can be painted with colors before being used for wallboard or interior ceilings. The colored roofing ceilings made of 3003 boasts smaller weight and even long service life than steel ones. 3003 also turns to be a good substitute of 5052 aluminum coil sheet, because it's cheaper and of the same welding property. Therefore, some truck oil tank manufacturers apply 3003H24, rather than usually used 5052, as non-pressure separation boards to reduce cost.
3004 aluminum coil sheet, owing to its better strength and plasticity than 3003, can be used as bodies of all aluminum ring-pull cans, or containers for chemical production and storage. 3104, consisted of similar elements with 3004, shows better strength and plasticity than the latter. Its coil sheet of O state is usually used in television manufacturing industry as the liquid crystal backboard, convex hull and electronic components, which not only reduces overall weight of finished products but also guarantees favorable heat dispersion property. 3005 is more frequently used as color coated aluminum coil sheetfor roofing separation, mobile house boards, and cooling fins of air-conditioners and fridges. 3105 aluminum coil sheet is commonly applied for stamped parts like bottle caps.
Reprinted from https://www.aluminum-coil.net/brief-introduction-to-application-of-3xxx-aluminum-coil-sheet.html